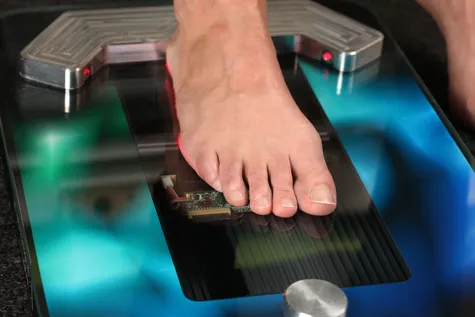 Orthotics are a great way to help with issues related to walking and alignment, including knee, foot, and lower back pain. They can help to realign the bones in the foot and ankle, and take stress off other parts of the body, such as the back, neck, shoulders, and hips. Custom foot orthotics also cushion your feet, provide comfort, support your arches, and evenly distribute your body weight to eliminate pressure on your feet.
Do you have a chronic condition that affects your posture, mobility, and foot health? Orthotics can help. These medical devices fit inside your shoes to reduce pressure on your feet and improve your balance, posture, and gait. Located in King of Prussia, PA, Londer Family Chiropractic Center offers custom foot orthotics. Dr. Irene Londer determines the best style and design for your particular needs.

How Do Orthotics Work?
Orthotics work by modifying the pressure points between your foot and the ground. It takes a few days to become accustomed to wearing orthotics. After the initial adjustment period, you will notice that you feel more stable on your feet and have less difficulty walking. Some of our patients note that they have fewer tender spots and calluses once they start using their foot orthotics.
Signs That You Need Orthotics
Dr. Londer recommends orthotics to help align your feet, legs, and spine. The devices help with several medical conditions, such as arthritis, back pain, and plantar fasciitis. Dr. Londer may recommend orthotics for people who have plantar fasciitis, flat feet, heel spurs, high arches, and hammer toes.
Types of Orthotics
Depending on your individual needs, Dr. Londer will recommend semi-rigid, rigid, or soft orthotics. Semi-rigid orthotics are beneficial for people who have flat feet. The devices provide stability and an extra layer of cushion when you walk. Rigid orthotics help people who feel unstable on their feet and have pain with certain movements. This type of orthotic minimizes movement in the joints of your foot. Soft orthotics are designed to give your feet extra cushion, and these devices are ideal for people who have high arches.
Inserts vs. Orthotics
Many people confuse shoe inserts with orthotics. The inserts that you can buy on your own provide limited benefits. At Londer Family Chiropractic Care, we offer custom orthotics that work more effectively than shoe inserts.
Pediatric Orthotics
Children are prone to foot conditions that may cause chronic issues in the future, such as out-toeing, flatfoot, and in-toeing. Custom pediatric orthotics keep the foot, ankle, and toes aligned as your child grows.
Chiropractic Care and Orthotics
We recommend that you undergo chiropractic care when you have orthotics. The treatments help you adjust to different body mechanics and reduce the risk of muscle strains, pinched nerves, and spinal alignment issues.
Want to learn more about the benefits of foot orthotics? Call Londer Family Chiropractic Center today at (610) 783-1311 to schedule an appointment with Dr. Londer at our King of Prussia, PA, office.